Pot O' Gold Coffee Services in Bellevue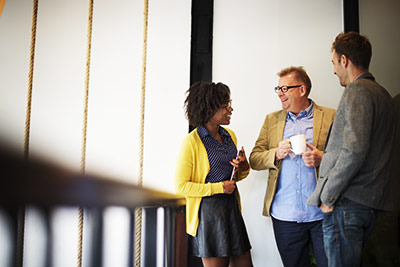 Coffee is an essential in the Pacific Northwest. No one understands commercial coffee betterthan Pot O' Gold in Bellevue. For coffee service in Issaquah, Seattle, Kirkland, and Redmond our knowledge and experience makes us the best in the business.When you need coffee equipment installed and maintained by people who really know what they are doing, you need to call Pot O' Gold. Businesses have a professional come in to install a new copy machine and then clean, maintain, and replenish supplies for that machine, right?
Think of us as offering a similar service, only for a product that keeps the office happy.
At Pot O' Gold we have been in business since 1986. We are pros at high-end coffee presentation for offices. Our services help you wow those potential new clients when they enjoy a quality coffee. It sends a message that you are successful and cultured. Offering clients, customers, and office workers our premium coffee from the best roasters makes a statement that you care about quality and offer only the best.
Coffee Supplies Bellevue
Whether you are opening your own coffee shop or just want an office espresso maker we can handle all sizes of jobs. Pot O' Gold has a wealth of options to choose from. We start by discussing your needs and finding the right equipment and features to meet your needs. We work with you on pricing suggestions to make sure you stay within your budget. Once you have made the selections that work best for you and your Bellevue business Pot O' Gold will install it all for free. We work with you to be sure you feel confident in how everything works and we don't leave until you do. From there we continue to deliver coffee and supplies as well as cleaning and check on the equipment.
At Pot O' Gold we are proud of our green product line. We offer compostable supplies and sustainable product your company can feel good about. Our staff is knowledge on these products and is happy to explain how they are environmentally friendly. Let Pot O' Gold add toward the green focus you can advertise in your business.
For coffee services in Bellevue call Pot O' Gold.
Bellevue, Washington
Bellevue is a great place to work and play. Surrounded by natural beauty and fun getaways like Kirkland's waterfront parks, Woodinville's Wineries, and day trips to hiking, skiing, fishing, and biking, Bellevue is in a perfect location. Locals and visitors alike enjoy the Bellwether Connect art walk running from June to October. This art walk includes over 30 art installations and sculptures, all within a three-quarter mile distance. For beauty and culture your business is in the right place when it is located in Bellevue.
Our Roasters and Coffee Supplies Bellevue