Environmentally Conscious Green Office Coffee Products & Services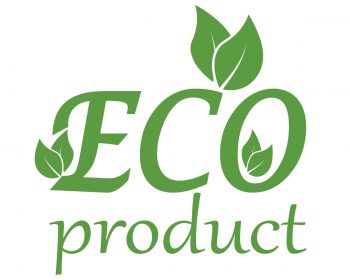 Everyone at Pot O' Gold Coffee Service is excited about our Green Product line. Our goal is to provide our customers with a complete line of sustainable and compostable items found in your breakroom. These products will cover the majority, if not all, of your everyday supplies that you need to convert to an environmentally friendly version.
Are you confused about the Green Movement? Our compostable products are Cedar Grove approved and we look forward to helping your company achieve green sustainability in the break room. Please let us know if you would like to schedule a meeting to discuss how we can help your company attain this goal.
What is green?
Green is an all-encompassing term that identifies environmentally friendly packaging, processes and disposal methods.
Pot O' Gold Coffee Service is committed to help your company by providing products that are "green".  We can help educate you and your employees on why this is important.  We can provide you any compostable product you need for your break room.
How we can help…
We can help you determine what you're trying to accomplish by going "green" before making the decision to convert your products.
We can provide you the products your company needs to reduce your carbon foot print.
Are you confused?
Sustainable, renewable, recyclable, reusable, biodegradable, compostable, degradable, fragmentation…????
Some things to think about…
Although paper in its nature is biodegradable (given the right environment to compost), there needs to be consideration of the total cradle to cradle cycle.  If you convert to Green products are you going to commit to a composting program?  Compostable and biodegradable products need the right environment to degrade.
Sustainability; Packaging that it is beneficial, safe and healthy for individuals and communities throughout its life cycle; is sourced, manufactured, transported and recycled using renewable energy; and maximizes the use of renewable or recycled source materials. No packaging is truly sustainable.
Compostable; A package that is capable of introduction in to a normal industrial composting waste stream and meets ASTM 6400 criteria for biodegradability.  The difference between "compostable" and "Biodegradable" is the amount of time it takes for the product to return to carbon and water.  Products that are compostable through a service such as Cedar Grove are composted back into soil within 60 days!
Biodegradable;
Greater sustainability can be reached using these products.
They are fully biodegradable and will return to carbon and water over time when disposed of in an industrial compost facility.
They are Compostable but only in an industrial compost facility environment. Home composting is not acceptable to promote degradation.
A reduction in petroleum based resins and thus a reduced dependency on foreign petroleum.
Why recycle your organics through a composting service like Cedar Grove?
Organic recycling fees on a per ton basis are generally half of waste disposal service fees.
Recycling is a non-taxable service! The City of Seattle charges a 14.2% city tax and a 3.6% state refuse tax for all garbage collection. Tax does not apply to organic wastes hauled by Cedar Grove.
Recycling is good for the environment.  Protect natural resources by recycling your organics into quality compost soil and avoid using chemicals!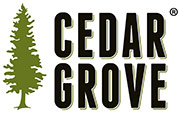 More Information about Cedar Grove:
Cedar Grove Contact (877) 764-5748
Green Products
Click here to see our selection of green products that will help your business become sustainable.
About Us
Learn more about Pot O' Gold Coffee Service