Office Coffee Service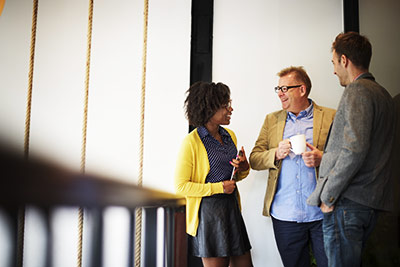 Coffee is important to your business, but it shouldn't take up a lot of your time. Pot O' Gold Coffee Service makes it easy for you. From keeping track of your coffee supply budget to re-stocking supplies before they run too low, we are the go-to name for office coffee service Issaquah trusts.
Our professionals come to you. We discuss your needs and help you find the right equipment and supplies for your team. Once you have established an initial order, we help you make adjustments as you need them. As we make regular deliveries, we take inventory and note what you go through quickly and what is less popular. We can increase and decrease items based on this information.
We always stay within your designated budget and never increase costs without an approval from you first. We offer a monthly itemized report, so you can keep track of your office coffee service expenditures.
The Office Coffee Service Issaquah Relies On
Our office coffee service includes the top names in coffee, including many local roasters. You can select from those you know or try new brands. Whatever your preference, we have an extensive list that is sure to have something for everyone.
We have an amazing selection of office espresso makers and drip coffee makers. Our friendly and experienced team is happy to make suggestions based on the number of employees you have and the budget you want to stay within. All our equipment is guaranteed and comes with the longest, hardiest warranties.
In addition to coffee, creamers, sweeteners, and snacks, we also keep you stocked on cups and supplies to cover all your needs. We offer an eco-friendly compostable line of office coffee supply materials, so you can feel good about your choices.
Keep your team and your clients happy and impressed with your office coffee service in Issaquah.
Contact us today for the office coffee service Issaquah knows and trusts.
Additional Services:
Coffee Supplies Issaquah
Situated on the west end at the base of Snoqualmie Pass, Issaquah is a beautiful place at the base of the mountains for recreation and people to call home.
Our Roasters and Coffee Supplies Issaquah