Coffee Service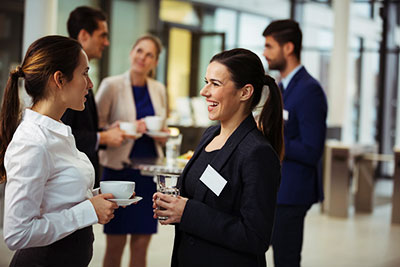 Pot O' Gold is your premier coffee service in Seattle. Whether you are starting your own coffee shop, coffee cart, or installing a high-end espresso machine in your office, Pot O' Coffee has all your coffee needs in Seattle covered.
At Pot O' Gold the main service we offer is installing commercial coffee brewing equipment. We can set up fresh brew, single cup, thermal, as well as semi- and fully-automatic espresso machines in your office. We also deliver coffee and
Our premium coffee brands and high-quality coffee brewers will keep your staff and clients feeling appreciated. Pot O' Gold products make a statement. Hold all your meetings over quality, affordable coffee and let your staff know you care. Let your clients stop by for a delicious coffee that shows you have taste and style. People will be impressed and pleased with your decision.
Coffee Supplies Seattle
In addition to coffee, Pot O' Gold also offers Seattle offices water cooler services and a variety of break room deliveries. We have a delicious tea selection as well as juices, hot cocas, and sodas available to be sure every preference is covered.
At Pot O' Gold we not only care about keeping your office happy, we also care about the environment. We are committed to offering green-friendly coffee supplies, such as compostable cups. Our sizable selection of certified fair trade coffee and teas shows our commitment to sustainable and conscientious practices. We also stay local whenever possible, offering a list of Northwest roasters and coffee supplies.
Additional Coffee Services
In addition to installing coffee brewers and delivering coffee products, Pot O' Gold will also clean and maintain your coffee brewing machine. We stop by to review your inventory, clean your machinery, and find a restocking schedule that fits your needs. In the process, our friendly, knowledgeable technicians are happy to answer your questions and make sure you know about new products. We also really just love to say hello. Creating community with our Seattle coffee customers is an important part of why we got into this business to begin with.
Call today to find the options that best fit your needs. Our coffee service professionals are able to tailor just the right order for you and your office. We will make suggestions and review pricing to ensure you are happy with your selection and do not go over your budget. Pot O' Gold is your knowledgeable coffee service in Seattle.
Seattle is the number one largest coffee consuming city in the US. Did you know that the average Seattle resident spends $36 a month on coffee? You can walk just about any direction on any city block in Seattle and find a coffee shop. In fact there are 35 coffee shops for every 100 thousand residents in Seattle. That is why Seattle is the world's largest center for coffee roasting and coffee supplies. The largest coffeehouse company in the world has its roots in Seattle. Starbucks has been around since 1971. The company started as a coffee roaster in Pike Place Market. Since then there are few corners of the world that do not boast a Starbucks coffee shop.
Our Roasters and Coffee Supplies Seattle