A good cup of coffee tastes best in the morning. If you're a coffee drinker, you know how important it is to have that morning cup – or two, or three. The best way to ensure you have coffee supplies on hand in the workplace is to hire a coffee delivery service. These services aren't just limited to excellent coffee, either – they can also provide coffee equipment, office snacks, and breakfast items. So whether you need a coffee for lunch or a pastry for breakfast, it's worth your time to look at the benefits of an affordable office coffee program.
Variety of Choices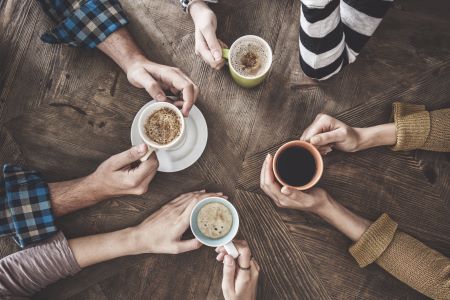 People have diverse tastes, so you want to make sure your coffee service of choice provides a wide range of options for your company. You should look for a variety of types of coffee, and you should also ensure that the coffee service offers a variety of coffee machines. If you have a larger company, a small coffee machine won't be able to handle the demand of many employees. Likewise, there's no need to overspend on a huge coffee machine if you only have a few employees.
You might check if they provide other products besides coffee – like tea or other beverages. If your employees prefer tea or just feel like switching it up one day, they'll like the variety.
Product Quality
Check out what your coffee service of choice offers. Do they provide high-quality coffee and machines? Don't just take their word for it. Take a look at the brands they offer and explore them yourself – check out customer reviews on brand websites to see what people have to say about them. If you can, you might even consider obtaining some to sample.
Extras
Keeping your office breakroom filled up with a range of beverage and snack options will go a long way toward keeping your employees happy. What do they offer besides coffee? On top of other drinks like tea, juice, or even tap drinks, your coffee service might provide food, like breakfast items or light snacks. Nobody wants to work on an empty stomach, after all.
Who Do They Work With?
Check out the service's list of partnered businesses and coffee brewers. Whether you're looking for locally-brewed coffee or something a little different, check their list of coffee services and brewers to see what appeals to you. They might even work with your favorite coffee shop! This can be an excellent shortcut to understanding the range and quality of coffee they provide.
Raising coffee beans can be hard on the environment, and many companies today strive for increased sustainability. If that's a concern for you and your company, make sure you check them out! Do their partner breweries prioritize environmental friendliness?
Pricing
Let's not forget pricing. What does the service you want cost? Does the coffee service provide free delivery of their products? How about repair costs? These are all good things to explore before deciding on your office coffee service. It's a good idea to evaluate the products and services they provide; if you can, get a price assessment from a few different services to make sure you're getting the best price. Customer reviews and testimonials are also good for this.
Promptness
If your office coffee machine suddenly breaks down, it can be a real headache for you and your coworkers. An essential quality to look for in a coffee service is a prompt turnaround time. Check what kind of guarantees their repair team makes; if they can offer same-day repair or replacement, they're probably worth a shot. Even better – they might provide repair and maintenance as a complimentary service. It's good to know that they'll be ready to give you a hand whenever you need it.
Reliability
People count on their morning cup of coffee, so it's good to know you can rely on your coffee service. Keeping your office happy and your employee morale high is essential for keeping your business operating at its best. You'll want to know that you can count on quality products delivered regularly, right when you need them.
How long has your coffee service been around? The longer they've been serving customers, the more experience they'll have. Look into their history and see how well they perform over time. Don't just take their word for it, though – talk to current clients and ask them which service they prefer.
All these qualities add up to one thing: A good coffee service. Find one that matches your needs and keeps your business stocked with the best drinks and equipment available. That's the best way to ensure that everyone stays happy and productive during the day.
Environmental Impact
Coffee can produce a lot of waste. Between paper cups, plastic coffee pods, the resources used to raise coffee beans, and more, you might not realize how much goes into your daily cup. Today, more and more people are concerned about their environmental impact. Because of this, many beverage services have begun offering green products. This includes compostable products like recycled cardboard sleeves, biodegradable paper, and more.
Coffee and beverage machines are also becoming more environmentally friendly! For example, some beverage dispensers can be hooked up to the building's existing water lines. A coffee delivery service can help set them up for you, eliminating the need to purchase and replace bulky plastic water bottles. When you cut back on the amount of plastic used in your business, you're reducing the plastic that ends up in a landfill – and helping the environment.
Does Your Business Need Coffee Service?
At Pot O' Gold Coffee, we take pride in our excellent customer service and our hundreds of product options. We want to work with you to ensure you and your employees are happy – we insist on exceptional customer service to help your business run smoothly. Check out our website and give us a call today! We know we'll be your ideal beverage provider.